Hello. I just joined and thought I'd introduce myself.

1. Your Name: Jamie
2. Your Partner's Name: Joseph
3. Your Age: Almost 19
4. Their Age: 18

5. How long have you two been together: Two years and two months.
6. How did you two meet: Believe it or not, on the internet.
7. Do you see yourself marrying this person: Absolutely.
8. Tell us a romantic story: His family asked me to go on their summer-long cross-country vacation last year. We were in Montana, which is absolutely gorgeous, and he and I made our way to the top of one of these really big medicine rocks. The sun was setting and we just stood there, holding each other. It was where he told me he was going to marry me. I don't know how romantic you may think that is but the setting was just perfect and it was just .. perfect.
9. Tell us a funny story: Honestly, I don't really have a funny story. We just have so many inside jokes that are only funny to us.
10. What is your song: "It's not hard to dream, you'll always be my Konstantine." -- Konstantine by Something Corporate.
11. How does your significant other make you feel: Amazing. Beautiful. Like I can do anything. Complete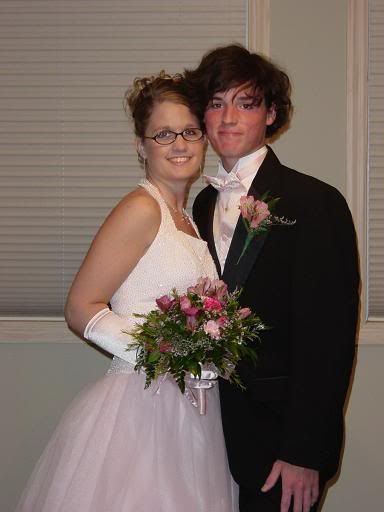 This is prom from .. Junior year.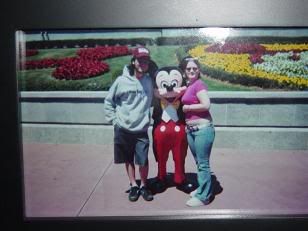 And this is when we met Mickey on my senior trip.
(He lived in Florida and met me at Disney World for the day.)



My favorite picture of us.
It's a couple years old though.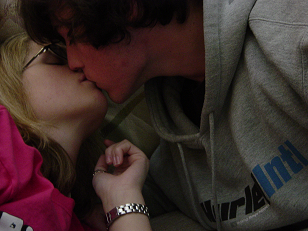 And gotta have a kissing picture.

=)